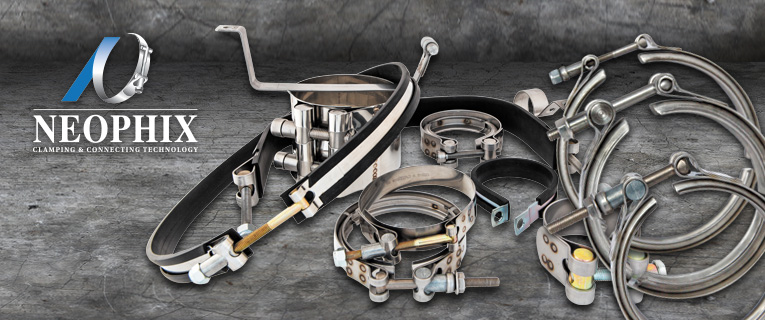 Neophix Engineering Co Ltd is a leading manufacturer of clamping and connecting technology. Our automotive products can be found wherever rubber hoses, hose clamps, plastic tubing, solid, or other parts must be fastened, joined, or securely connected.
Our products are currently used in the aerospace, automotive, construction, filtration, food processing, telecommunication, marine engines, material handling, nuclear, mining, petrochemical industries, and water treatment industries. Neophix also supply many well known international firms and are certified to ISO9001:2015, and the automotive standard IATF16949:2016. We also hold several second party manufacturing approvals from our impressive world-class customer base.
Established in 1976 Neophix Engineering Co Ltd is proud to remain a family-owned business, since then both the reputation and our range of products have grown rapidly. Our company continues to meet the original goals of quality products, competitive pricing and timely response to customer needs. Our highly skilled and knowledgeable staff, paired with state of the art technology ensures Neophix's continued success as a premier manufacturer in the clamping industry.