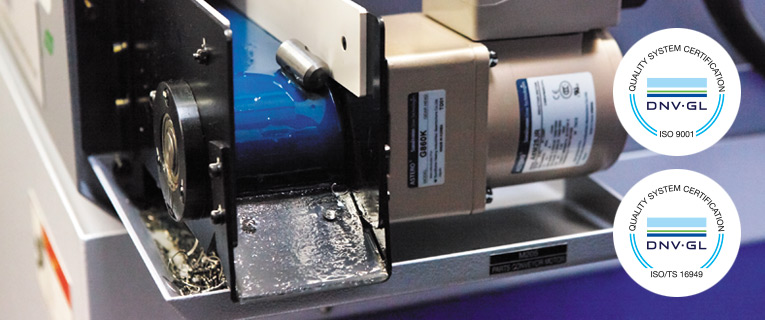 QUALITY ASSURANCE
Neophix has been manufacturing clamps and fastenings for over 40 years and is Britain's longest established manufacturer and market leader in this "niche" market. Quality is the cornerstone of our philosophy and has been the main contributor to our success and longevity.
Although often a small and relatively inexpensive part of the overall equipment their reliability and functionality are of paramount importance. All materials used by Neophix are certified and manufacturing quality is closely monitored throughout, using a combination of in process and final inspection testing. Neophix operates a stringent quality system, from the initial design conception right through the manufacturing process to final packing and indeed despatch.
COMPUTER AIDED DESIGN AND PRODUCTION CONTROL
Our design team has over 40 years experience in design and manufacturing techniques. The latest 3D design software and database techniques are used to ensure the optimum effective and efficient designs are generated. Where required F.E.A. Techniques can be applied to optimise clamp design and prototypes can be fully tested at our laboratory. All design and manufacturing details are entered into our integrated business system and customer requirements are added to our bespoke MRP system which generates material and manufacturing demand.
CERTIFICATIONS
Certified to ISO9001:2015 & the automotive standard IATF16949:2016 as well as holding several second part approvals from an impressive world class customer base.